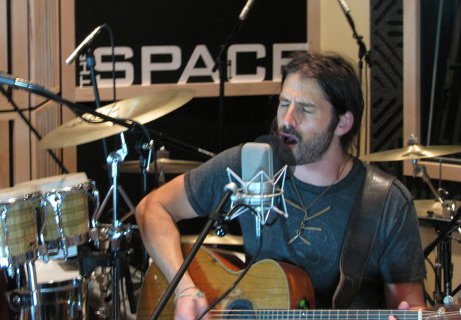 Mon, Aug 23rd, 2010 7:51pm
Watch video of Adam Ezra live at The Space
Live video shoot recorded in the studio for The Alternate Root
On August 23rd, fans of the Adam Ezra Group got a special treat. Anyone who bought a ticket for their upcoming show at the Paradise Club could come sit in on a live video shoot for The Alternate Root.
The band performed an hour long set in the recording room at The Space. House engineer at The Space, Brian Redmond, took charge of the multitrack recording, mixing and mastering for the shoot while Mike Trapani worked the live sound and monitoring in the room.
You can view clips from the performance (with the final mixes) at adamezra.com.