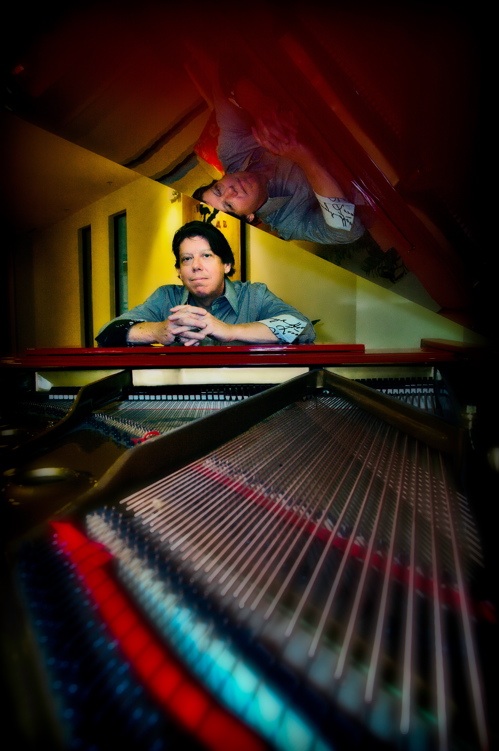 Wed, Apr 13th, 2011 7:00pm
Songwriting Workshop
A six-week workshop geared toward the new songwriter!
Price : $150
Classes are April 13th through May 18th 7pm-9pm
Songwriting Boot Camp 1
This six-week workshop is geared toward the new songwriter, and will cover just about everything you need to know to write good songs. In addition to having a great time, workshop attendees should come away knowing how to
- Generate ideas for songs
- Create a solid title and "hook"
- Structure a song (verses, choruses, refrains, bridges, etc.)
- Use rhymes effectively
- Write conversational lyrics that "show" vs. "tell"
- Create a compelling song melody
- Use chord progressions and harmony
- Write songs in different styles and genres
- Collaborate with other writers (co-write)
- Understand what can make songs into "hit" songs
Each week will include introduction of new material and listening to examples, followed by student performances and class discussion of the work. Students are encouraged to write songs and share them with the group. The workshop is geared toward all types of writers - those focused exclusively on lyrics, music or both, and singer-songwriters. It's also a great place to meet potential collaborators. All styles of music will be covered according to the workshop attendee's preferences - pop, folk, rock, R&B, etc.
About the Teacher:
Stan Swiniarski is an award-winning songwriter, composer, keyboardist and teacher, originating from the greater Lowell area. He is currently a professor at Berklee College of Music, where he teaches songwriting. Prior to returning to Lowell, he was based in Nashville, TN where he worked as a songwriter, touring and session keyboardist, and has had credits on several new artist's projects, most notably the title cut on Lathan Moore's debut CD "Love In Your Life", currently at country radio. He also writes instrumental music, and has had placements with Muzak, DIscovery, Discovery Health and TLC.