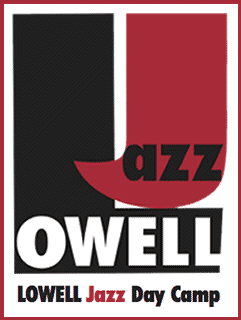 Mon, May 23rd, 2011 6:30pm
Lowell Jazz Day Camp Meet & Greet
Special reduced rates & scholarships for the camp!
"Presented by The Lowell Jazz Day Camp & The Space"
Please come and learn about the Lowell Jazz Day Camp, Mon., May 23, 6:30-8:30pm at The Space! This special Open House is a great way to meet & hear a performance by Jazz Day Camp faculty, tour the facility, and get a special reduced rate for the camp and/or apply for a scholarship.
- Tour the facility.
- Meet faculty & staff.
- Special tuition available.
- Scholarships available.
- Faculty performance.
for more info go to "http://www.inthespace.net/jazz_camp.php"