Lessons
The Space is now offering guitar, piano, drum, songwriting, pedal steel guitar, saxophone and vocal lessons. Utilize your creative skills and our creative resources with your instrument of choice in a relaxed environment. Our truly accomplished staff are the maestros of instruction. Time slots will fill up quickly, so reserve your block now. Pricing varies per instructor,
contact us
for rates.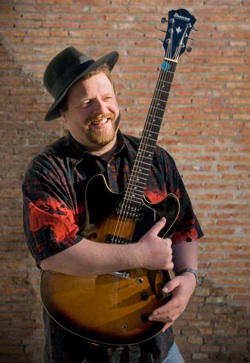 A brief look at Mike Crutcher's career will show that he is a quintessential guitarist and teacher. Unmatched and in a league of his own, his twenty+ year career includes training at : Berklee College of Music and UMass. Lowell, as well as with performing with diverse artists such as , Dave Anthony Orchestra, The Mike Fritz Band, Flipside, Unity, Soul Inspiration, Gary And The Gang, Ben Hillman & the Royal Family, his own project Trick Bag, and Gumbo Diablo, performing anything from bebop jazz, swing, reggae, cumbia, funk, rock, etc.
" I feel that reading music has even more value for developing your improvising than we have previously thought. While reading and improvising may seem opposite, they are mutually supporting activities. Reading can be a way of thinking even more precisely about what you want to play. This is what an improviser does. "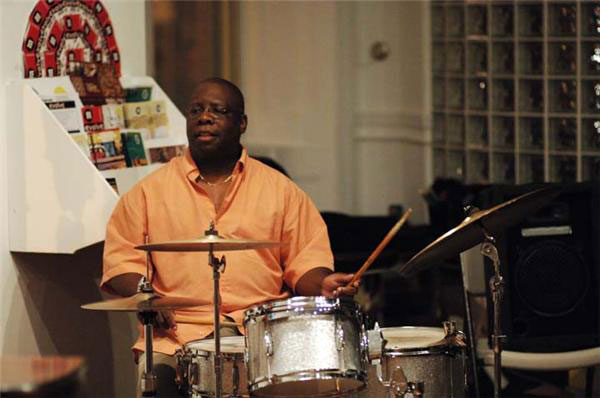 Stanley C. Swann III is one of the Boston area's most sought after drummers who grew up in Chicago, Ill. His father, a drummer, taught him his first drum beats when he was 11years old. By the time he was 14, he had gained enough skills and was hired in a band playing night clubs and social functions in Chicago's Southside (with his parents permission).
A retired veteran of the United States Air Force Band, and with two tours in the United States Air Force's Tops in Blue Premier Showcase, and First Place winner in the United States Air Force Worldwide Talent Show Competition is an all around players with a deep groovin' pocket.
Since retiring from the Air Force, he has played the drums for the musicals 'Ain't Misbehavin' at the Huntington Theater in Boston, MA. and 'The Best of Two Worlds' at the American Repertoire Theater in Cambridge, MA., live on Boston's WCVB, channel 5, with the Boston Children's Chorus 'Rising the Roof' Martin Luther King Jr. Tribute Concert for 3 years; and his trio performed at the 2004 National Democrat Convention Black Caucus Gala at the Massachusetts State House. Stanley lives in Lowell, Massachusetts where he hosts a Jazz, Blues, Funk jam session at the Blue Taleh every Wednesday night, and every 2nd and 4th Tuesday of the month he plays with Casual Saxtet Band at Athenian Corner restaurant. Stanley is a freelance drummer. He performs with many, many bands of all styles.
Stanley has created and taken the position as director for the Lowell Jazz Day Camp at The Space Studio in Lowell, Massachusetts. He's developed the curriculum, selected the faculty, and is responsible for marketing. The camp is a two week program which begins in July 2010. Stanley has taught at Berklee's Five Week Summer program for three years and Berklee's Percussion Week. He's currently teaches at the Lincoln After School Program in Lincoln, Massachusetts and gives private lessons at The Space Studio.
Call The Space at 978.459.4755