Lowell Jazz Day Camp 2013
July 15 - 26
Monday-Friday 9am-4pm
Register Here.
Celebration/Open House!
April 28, 2013. Join us from 3pm - 6pm for the Lowell Jazz Day Camp anniversary celebration with special tuition offers!
Immerse yourself in Jazz
Two Week Intensive Program: July 15th-26th
This is a unique summer immersion experience offering quality instruction in a brand-new music production facility. In addition to group lessons, musicianship, theory classes and guest clinicians, the ensembles will record two full length songs in the The Space's recording studio. Each ensemble will perform outside the Mambo Grill in downtown Lowell during the Lowell Folk Festival on July 27th.

The Lowell Folk Festival is the largest free folk festival in the United States attended by thousands. It is made up of three days of traditional music, dance, craft demonstrations, street parades, dance parties, and ethnic foods.
Under the direction of Stanley Swann, the Lowell Jazz Day Camp will prove to be an exciting learning experience for all ages and skill levels. It is great to see such a monumental music education program come about in the community of Lowell and the north shore area.
- Yoron Israel, Professor & Assistant Chair of Percussion Berklee College of Music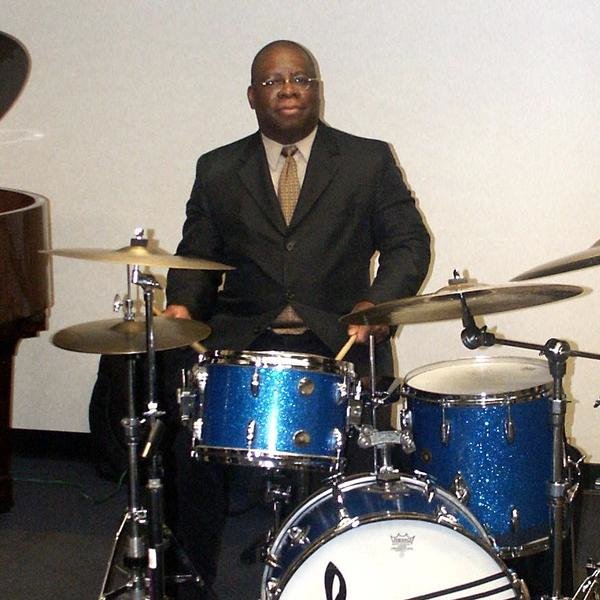 Stanley Swann III
Drums
Stanley C. Swann III is one of the Boston area's most sought after drummers who grew up in Chicago, Ill. His father, a drummer, taught him his first drum beats when he was 11years old. By the time he was 14, he had gained enough skills and was hired in a band playing night clubs and social functions in Chicago's Southside (with his parents permission). A retired veteran of the United States Air Force Band, and with two tours in the United States Air Force's Tops in Blue Premier Showcase, and First Place winner in the United States Air Force Worldwide Talent Show Competition is an all around players with a deep groovin' pocket.
Since retiring from the Air Force, he has played the drums for the musicals 'Ain't Misbehavin' at the Huntington Theater in Boston, MA. and 'The Best of Two Worlds' at the American Repertoire Theater in Cambridge, MA., live on Boston's WCVB, channel 5, with the Boston Children's Chorus 'Rising the Roof' Martin Luther King Jr. Tribute Concert for 3 years; and his trio performed at the 2004 National Democrat Convention Black Caucus Gala at the Massachusetts State House. Stanley lives in Lowell, Massachusetts where he hosts a Jazz, Blues, Funk jam session at the Blue Taleh every Wednesday night, and every 2nd and 4th Tuesday of the month he plays with Casual Saxtet Band at Athenian Corner restaurant. Stanley is a freelance drummer. He performs with many, many bands of all styles. Stanley has created and taken the position as director for the Lowell Jazz Day Camp at The Space Studio in Lowell, Massachusetts. He's developed the curriculum, selected the faculty, and is responsible for marketing. The camp is a two week program which begins in July 2010. Stanley has taught at Berklee's Five Week Summer program for three years and Berklee's Percussion Week. He's currently teaches at the Lincoln After School Program in Lincoln, Massachusetts and gives private lessons at The Space Studio.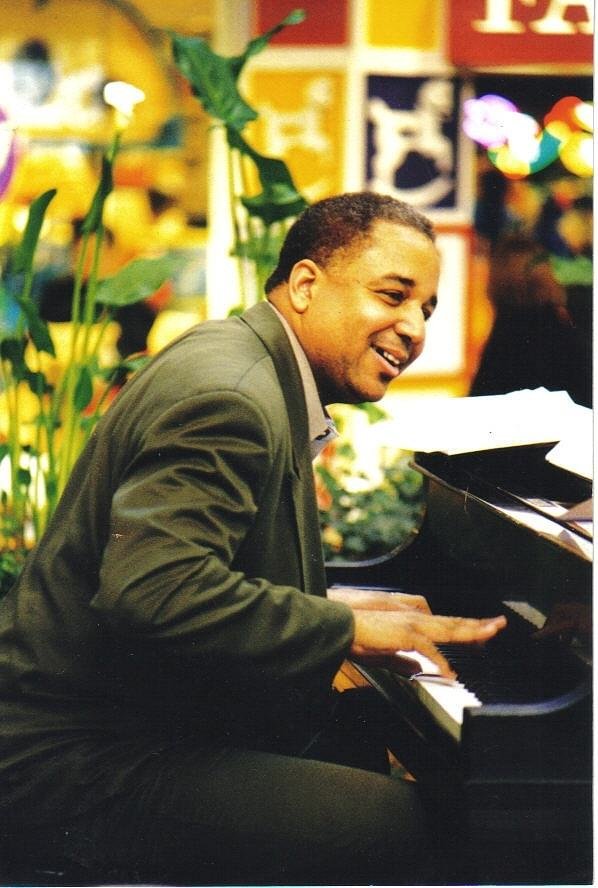 Frank Wilkins
Piano
Pianist, composer-producer, band leader, and educator, is known throughout the United States for his soulful, swinging, sensitive approach to the music. An alumnus of the Wisconsin Conservatory of Music and the Berklee College of Music Frank has, as an educator, instructed at the Berklee College of Music, Tufts University, Northeastern University, and the New England Institute of Art. Among his many accomplishments, Wilkins is the recipient of the Hank Jones "Jazz Masters" Award while attending the Berklee College of Music, and a recipient of the Composition Grant from the Massachusetts Council of the Arts. For more then two decades Frank has been working with various programs such as "A Journey Into Jazz" and "Eat's & Beats" bringing the music and the history to students grades K - 12. Many adults have benefited from these programs as well. Renowned local, national and international performances, a small sampling include, Tyron Davis, David Ruffin, Angela Bofill, Dee Dee Bridgewater, Semenya McCord, Kevin Eubanks, Mike Stern, Najee, Jon Fadis, Yusef Lateef, Tiger Okoshi, Cecilia Smith, Lavern Baker, and Rebecca Paris. Frank has opened for Ray Charles, Bill Cosby, Gladys Knight, Wynton Marsalis, Al Green, Sly and the Family Stone, Al Jarreau, Pebo Bryson, and Nancy Wilson. Frank's performances has covered all of the major New England Jazz/R&B clubs: Scullers, the Regatta Bar, Ryles, the"Berklee Performance Center, House of Blues, Newport Jazz Festival; as well as, international performances: Montreux Jazz Festival, North Sea Jazz Festival, and in West Africa, Italy, Holland, Switzerland, Germany, and Mexico. Franks website: www.wejazzup.com and www.myspace.com/wejazzup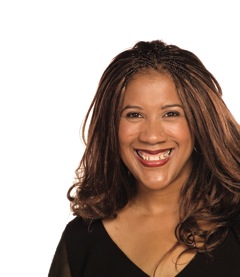 Patrice Williamson
Vocal
Jazz Times magazine states that "Patrice Williamson isn't a singer, she's a one-woman jazz sampler.....She is a woman of many voices, each distinctly intriguing all distinctly her own."
A native of Memphis, Tennessee, Patrice Williamson is a soulful singer who swings hard and is a scintillating performer. She can scat with the best of them, and has rightly been compared to Ella Fitzgerald and Sarah Vaughan in publications such as the Los Angeles Times and The All-Music Guide to Jazz. A favorite of both Boston and Singapore's music scene, her sensitive ballad work and fluent scat style earned her a coveted Best of Boston award and several Kahula Boston Music award nominations. She's also been heard at the Tanglewood and Marblehead Jazz Festivals, and both of her independent recordings, My Shining Hour and Free to Dream, have received high praise from jazz critics around the country.
Patrice received both her Master's degree and an Artist Diploma from the famed New England Conservatory of Music, where she worked with such luminaries as Dominique Eade, Cecil McBee, and Danilo Perez. In addition to performing, Patrice is actively passing on her knowledge and love of the jazz tradition through teaching at The New School of Music in Cambridge, MA, and Wellesley College, ensuring that many young people will have contact with this great American music.
Mark Michaels
Guitar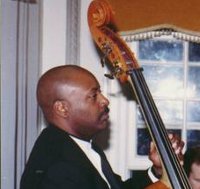 Thomas Hebb
Electric & Acoustic Bass
Bio Coming Soon!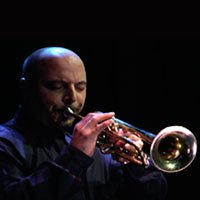 Artie Barbato
Trumpet
Artie Barbato was brought up in a musical family and began writing and playing jazz tunes at a young age. In high school he led and performed with his own combo and wrote two big band arrangements. He went on to study at the Berklee College of Music while taking private lessons with Jeff Stout, Mike Marra, John Neves and Leon Merian. Equally versatile playing jazz or rock, he has played with musicians all over the world including the Australian Group, Kim Salmon and the Surrealists who Billboard Magazine referred to as "the Aussie genius". Locally Artie has performed at the Boston Garden, Great Woods, the House of Blues and The Paradise Club. The Boston Globe called his trumpet playing "wailing", while Rhythm Magazine said "mellifluous trumpet lines from Artie Barbato". When not playing with East Groove Orchestra, Artie can be found playing and teaching in the New England area.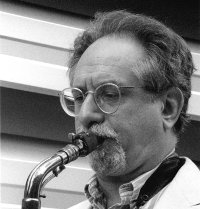 Paul Combs
Woodwinds
Paul Combs has been a private teacher of saxophone and other wind instruments since 1970. Taught at the Minor Chord Teaching Studio, in Acton, MA, and Guitar Stop (formerly Central Sales Music) of Cambridge, MA, In 1994, Paul Combs started to concentrate more and more on his jazz performance activities, organizing a flexible approach based on a core of musical associates. He performs regularly in ensembles of two, three or four musicians, and for awhile led a quintet. These ensembles are documented on four CDs, Hawk's Delight (1985), The Things You All Are (1998), Moon & Sand (2000) and BeBop Christmas Card (2000). In 2001 he formed the nine-piece Pocket Big Band, which has released the CD Live At Chit Chat on the Sea Breeze Jazz label (SB-3073). He is also at work on a book about composer and arranger Tadd Dameron, which will be published by University of Michigan Press. The book, titled "Dameronia," is projected to be released in 2010.