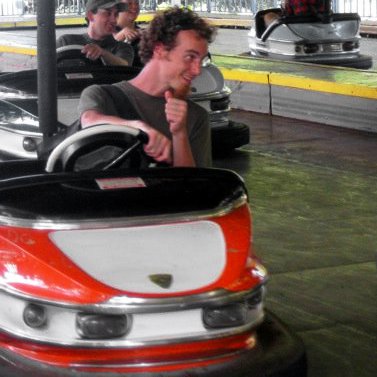 House Engineer @ The Space
Brian Redmond
Brian Redmond's passion for audio began with disappointment. His first experience in a recording studio was in high school when his band went to a local studio to record their first EP. As well equipped as the studio was, an inexperienced engineer produced a poor recording fraught with feedback loops, bad reverb, and misused compression. His path in audio started with the knowledge that the best gear was useless without a trained ear and a well practiced craft.
In the next couple years, Brian read everything he could find on recording and acoustics and built a basement studio that became the go to place for local bands to record. His next step was entering the sound recording program at UMass Lowell where he broadened his understanding of both music and audio theory. After graduating in 2003, he began working at Avid Technology supporting, testing and aiding in the design of Digidesign Pro Tools and Avid Media Composer. During these years, he continued his business tracking, mixing and mastering artists both locally and throughout the country. He also founded a small electronic record label, Dysgenic Records, with a few close friends, releasing music from artists in New England and New York.
In 2008, Jon Bell, the owner of The Space, called Brian to offer him the opportunity he had been preparing for: equip a studio capable of the full range of recording services with top quality at affordable prices. After a year of research and wiring, Brian left Avid to be the fulltime house engineer at The Space.
As a musician, Brian plays bass and guitar and loves creating electronic music (the heart of the B room is Brian's personal collection of synths and samplers). When he's not doing music, he's probably biking in the Lowell forest or checking the snow reports for every mountain in Vermont.