Fri, Jan 28th, 2011 7:30pm
Cancelled : The Flip w/ Clara Berry
Due to a conflict of events, the show has been cancelled and is being rescheduled!
Clara Berry and The Flip will be performing live at The Space on Friday, Jan 28th, 2011 at 7:30pm
The Flip
The Flip was formed in the Summer of 2008 over a shared love of live performance. Starting out as a 4-piece cover band covering everything from CCR to Lady Gaga, the band rapidly became a staple on the Lowell, MA music scene. Their chemistry as a band grew quickly as did their development of original music. In May of 2010 they added a new member and sharpened their focus on getting their original music ready for recording. In November of 2010 they released their first EP titled "Runaway". The band continues to write and mature their music through frequent live performance all around the Northeast. They look forward to expanding their fan base and sharing their music for a long time to come.

The Flip - U
More info: The Flip releases first EP
Clara Berry
Clara began with the craft of songwriting at age thirteen and developed a mature, melancholy and evocative sound. She has since opened for acts such as Pierce Pettis and Cheryl Wheeler. Several of her songs have received airplay on Maine stations including WCLZ and WBLM, and in 2007 she was named one of "10 Maine Bands to watch" by the Portland Press Herald. This November (2009) Clara was interviewed in Portland Magazine. In 2008 Clara released her first album, Wave, which can be found on iTunes. Currently Clara is studying music at the University of Massachusetts Lowell and released an EP "Creature" in the spring of 2010.
More info: Clara Berry on Bandcamp.com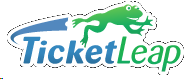 Click Here to Buy Tickets Online